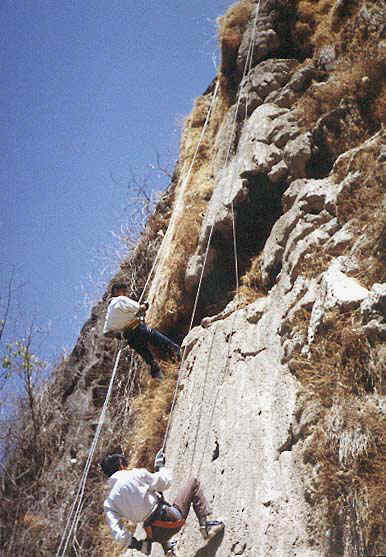 Absailing on a 90 feet high Wall -Indore, Kanchla Water Falls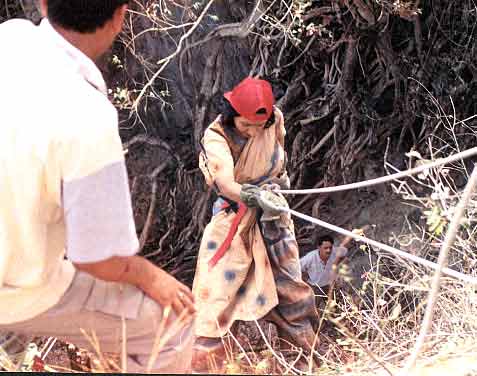 "We can also Do this" - A Lady enjoying the Adventure of Absailing - Indore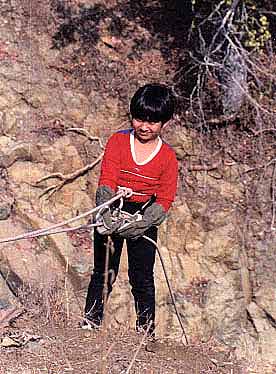 "Chhota Baccha mat Samazo"
6 years Old Child feeling Adventurous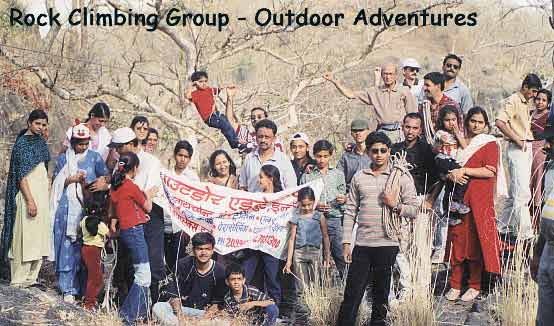 A Absailing Group - Indore
Highlight-

1. Our camp starts with learning different types of Knots like- Thumb knot, Reef Knot,

Bowline, Sheet Bend, Fisher man's knot , Clow Hitch etc.

2. Understanding Personal Safety for making individual Confident.

3. Belaying Method to provide Safety,

5. Absailing technique with long sling method, Shoulder Absailing, Stomach & Side Absailing.

During this camp all senses will be on full alert. This is a sports which has almost no rules, no time table and no boundaries except those of your own physical skill and courage.